Rock 'n' Rolla
Rock 'N' Rolla is an innovative company specialising in fun, stylish and portable record players.
Quality and reliability are our main goals. Rock 'N' Rolla players are built to last. The Founders of Rock 'N' Rolla have a very impressive record when it comes to business but each founder is also a serious music fan, and all from the era when the vinyl record was the only way to enjoy your favourite music.
Realising that the portable record player market place was filled with low price, unreliable, poor quality products, we have used our knowledge and contacts to produce high quality, reliable record players which are superior to the rest, but keeping the cost affordable to be the obvious choice for your next record player purchase.
Hand selecting quality components, adding modern technology but keeping that famous 50's styling was at the forefront of our plan. Only using quality components and strict quality control procedures, Rock 'N' Rolla players are a musical note above the rest.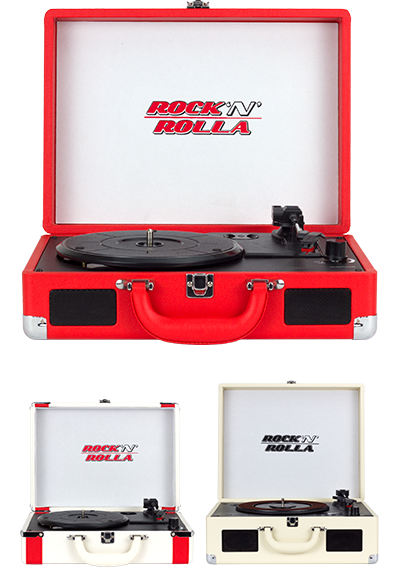 Latest News